Team
Behind The Great

Team
Our Team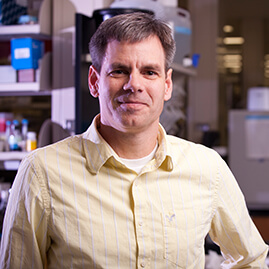 John Turchi, PhD
Co-founder, President and CSO.
Professor and the Tom and Julie Wood Family Foundation Chair in Lung Cancer Research at Indiana University School of Medicine and Melvin and Bren Simon Cancer Center.
Associate Director of Research in the division of Hematology and Oncology and is co-leader of the Cancer Center Lung Cancer Working Group.
Author of over 80 papers and book chapters on DNA repair and cancer.
NIH National funded research lab since 1995.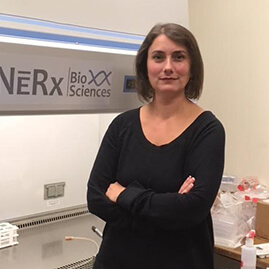 Katherine Pawelczak, Ph.D.
VP Research.
Ph.D. Biochemistry and Molecular Biology Indiana University. Cancer Minor.
B.A. Biology and Chemistry, Earlham College
Dow Agro Sciences Discovery.
Katie brings extensive experience in precision genome engineering from working in Dow Discovery and the development and deployment of proprietary genome editing technologies.
Micah Mackison, MBA.
VP Business Development.
BS Finance Indiana University.
Positions in corporate finance and development at Pfizer and Lilly.
Corporate Development and M&A for Ovation Pharmaceuticals. Key role in Lundbeck's acquisition of Ovation Pharmaceuticals.
Director of Corporate and Divisional Director and Head of Corporate Strategy For Lundbeck A/S in Copenhagen, Denmark.
Senior Director of New Ventures Lundbeck.
Founder and Managing Director of Oakridge BioVentures, LLC., a healthcare advisory.
Co-founder NexHand, Inc., a medical device company, where he served as President and Chief Executive Officer. Firm.
Micah bring significant experience in the Pharmaceutical industry and Start-up business development.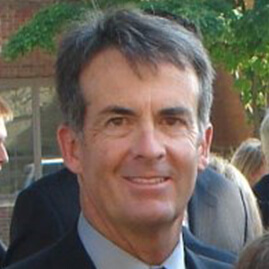 Nick Ball
VP Finance.
Co-Founder and CFO Integral Technologies
EVP and CFO Truevision, Inc.
Vice President Bank One Manager of Financial and Regulatory Reporting, VP of Accounting Services, Commercial Loan.
Robert Feltgen
Co-founder
20 years of experience in the healthcare sector and has held numerous positions in sales, marketing and management expanding the pharmaceutical, medical device, and capital equipment segments at leading healthcare companies including Smith Kline Beecham, Kos Pharmaceuticals, Merck, and Bausch & Lomb.
Lawrence Einhorn, MD
Chair Scientific/Medical Advisory Board.
Distinguished Professor of Medicine at the Indiana University School of Medicine and the Livestrong Endowed professor.
Member of the US National Academy of Sciences and Past President of the American Society of Clinical Oncology.
Pioneered medical treatment that increased cure rates for germ cell tumors from less than 10% to nearly 95%.
Author of over 300 manuscripts and book chapters and recipient of numerous national and international awards.